We went to Georgia's Big City last week to watch our granddaughter Meghan graduate from High School. All nine grandkids were there. First picture is The Nifty Nine with me, Gloria and our son Mike (Meghan's dad). Meghan is in lower left, holding Joshua. I'm the guy at the top of each picture.
The next picture is the same Nifty Nine with our daughters, Marcie (blue slacks) and Amy (turquoise top). What a great day! We are proud!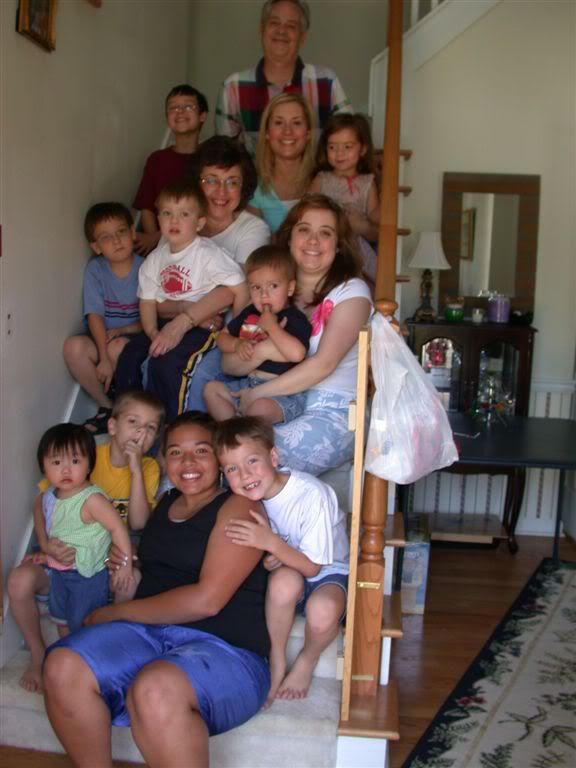 After you admire my kids and grandkids, my friend WordWhiz wants you to read this story
. I plan to post a new story--about our trip to Georgia's Big City--sometime next week. Stay Tuned.