My First Wife received a grand compliment a few evenings ago. She and her new Friend were outside talking just as I drove up. Then Friend's husband sauntered up, too, and I heard,
"Lookee there, honey. She got herseff a

cow

boy!"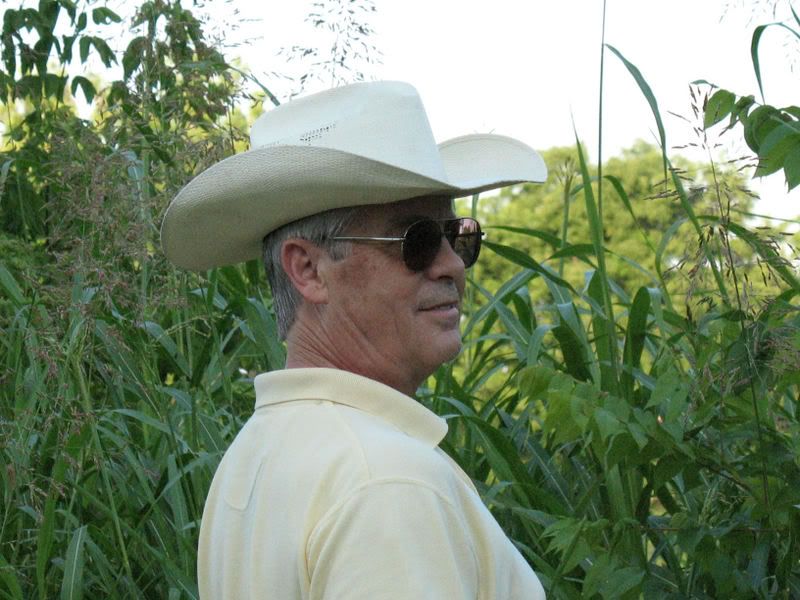 Like my hat? My First Wife always has. Apparently her new Friend does, too.

Note our Kansas Tall Grass. It's above my head. We had a lot of rain last month. Many a pioneer oxen team ate it in this very field 150 years ago.