My co-worker, Denny, got fired today. Sorry to see him go, actually. He was a pretty creative guy, added a lot to our team and had a pretty good sense of humor.
Well, last Saturday we had our annual company picnic. This year, because of liability issues, the company said we could only have one alcoholic beverage per person.
Denny was in charge of bringing the cups.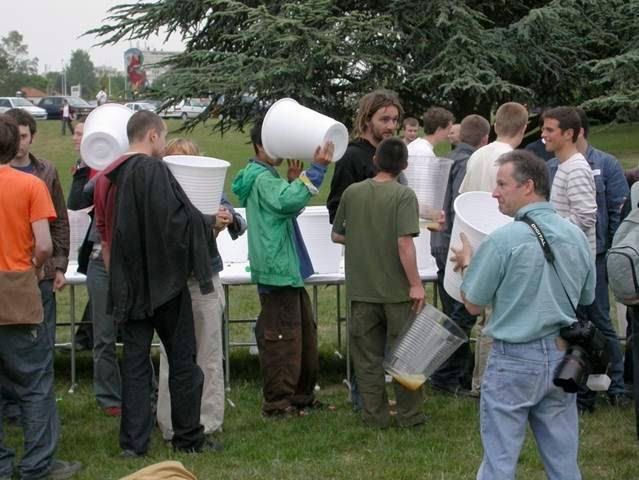 Speaking of good humor: my oldest grandson is currently featured on my Hats blog.