We interrupt this countdown to show you some of the ice storm that has blanketed the Heart of America.

This is a railroad bridge that crosses a busy boulevard near my office. I took this picture at 3:00 p.m. It is in color, not black and white. It's really beautiful when there's a sunset behind it.



This icy lane leads to the parking lot where I work.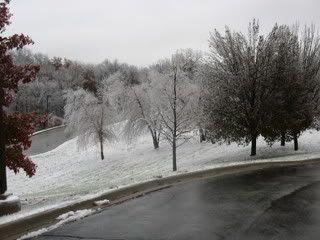 Some pine cones (snow cones?) just outside our office window. Normally we walk under this branch. The ice has bent it down to eye level.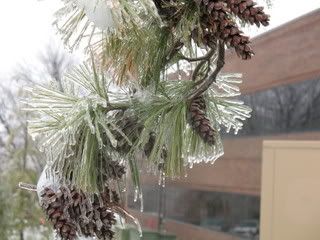 Oh, and remember this gorgeous tree?



Well, look what Ol' Man Winter did to it today!



We are warm. We hope you are, too. Okay, now scroll on down to

read the #7 post of 2007.