Project Blue is at Anna's. Go there—right after you admire all my cool blue photos.
My First Wife and I recently repainted our bedroom. Wouldn't you know it: we chose a blue theme just in time for Project Blue.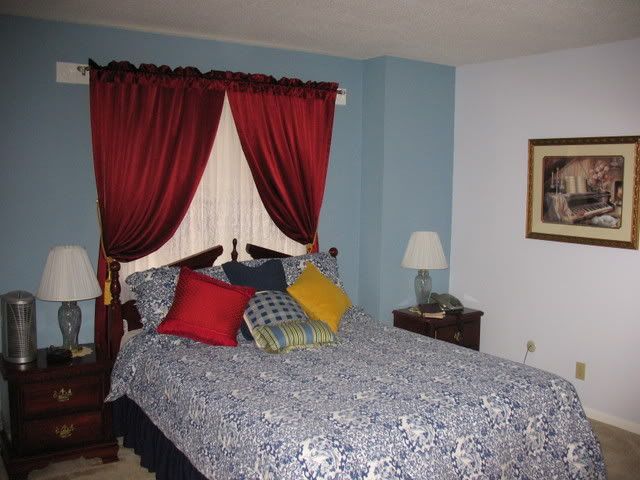 We found a neat lamp at a bargain basement price, too. Goes with the bedspread.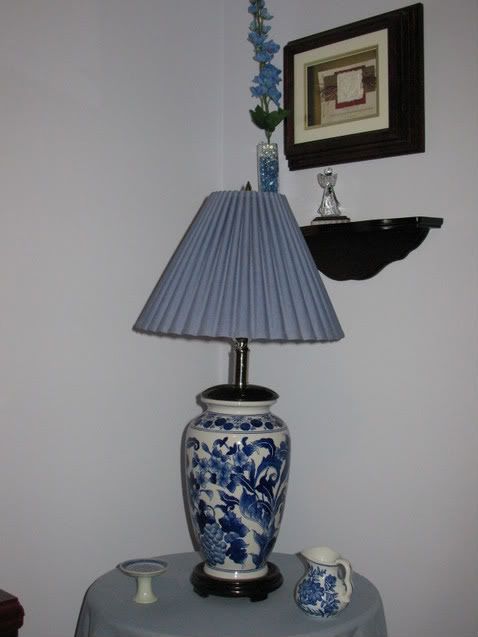 Changing the subject, I was out running errands today and I ran across this cool blue machine. Nostalgia of the highest order. It still works. Many years ago My First Born Son showed me how to win at this game.