It's almost Thanksgiving time, but this year I'm being thankful every day of the month--not just one. And you're welcome to join in all the fun. Show your gratefulness in the Cuss-Free Zone.
Today I am grateful for clean safe, indoor hot and cold running water.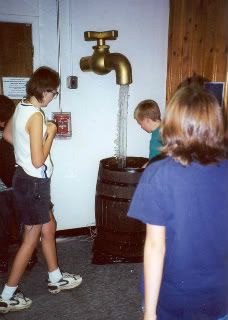 I've always had it, but my folks grew up without it. I've heard stories. And remember: I grew up in the desert.
To read the past weeks's posts, click the Label below, or just scroll south.