Two things I like about Fathers Day.
One of my kids always sends me pictures of grandkids.

The other two kids find out and hurry to send me pictures of the rest of the grandkids.
I'm a blessed man. Life is good.
This Father's Day gift features Mike, Nick and Mari.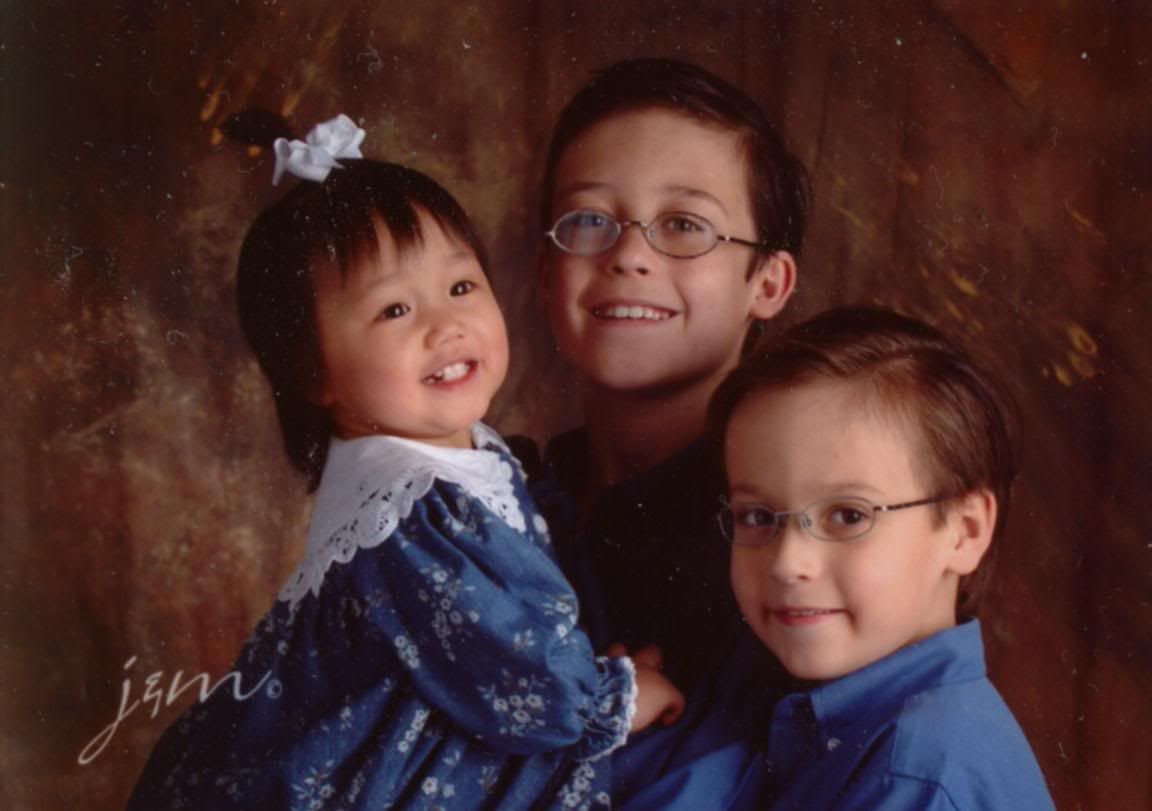 Remember that
Cara
asked me to "guest post" on her blog? Well, we got an e-mail from her yesterday (Saturday). Please hurry over to her place and read what she wrote. I'm sure she'd appreciate your visit. Come back and let me know you went.



And then, thanks to Poopie, I've been sentenced to a life of blogging. I can hardly wait! I followed a link on her site and discovered I am a "Life Blogger." Try it yourself. (I would have put the picture up, but I don't cross-dress.)