Celebrate with the new Little League World Series Champions!!
The champs are from Columbus, Georgia, My First Wife's hometown.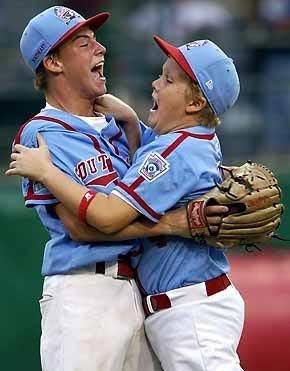 Of all the places I ever wanted to go, it's Williamsport, PA to the LL World Series. Well, I missed it when I was a kid and I missed it when I coached my son's LL team (he missed it, too). Oh, the homers I dreamed of; the leaping catches, the stolen bases; sliding safely into home, celebrating our great victo...[sigh]
Now, of all things, My First Wife gets bragging rights.