America was built by rugged people who forsook hearth and home to make our country grand. Some of them traveled on the Santa Fe Trail.
There is an Interstate highway near where I live that rolls for about a mile exactly where the Santa Fe Trail lies. Sometimes, if you think about it, you can feel the spirit of our pioneer settlers. Somebody got creative and artistic a few years ago and cut out these huge silhouettes from pieces of steel. They are elegant reminders of our heritage. America isn't beautiful just because she's beautiful. Our hardy grandparents and all their friends had an awful lot to do with it. I will have more of these pictures on my Hats blog in a day or two.
(Please forgive the modern poles and chain link fences. I did the best I could, with the tools I had.)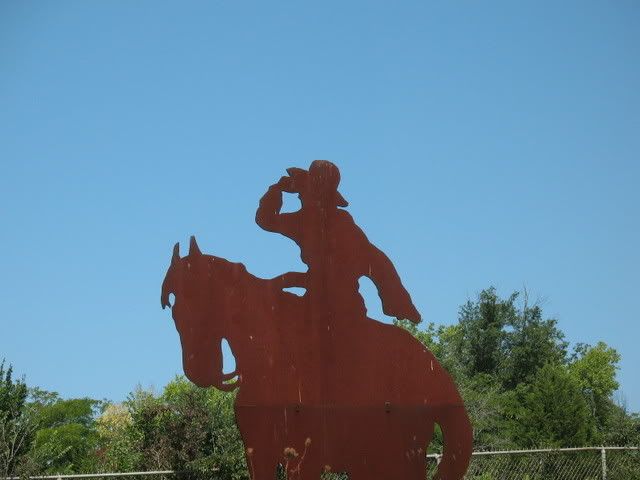 There was always a scout, of course.
Gourmet beans and pork.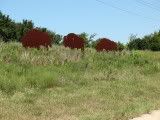 ">
Or gourmet pemmican?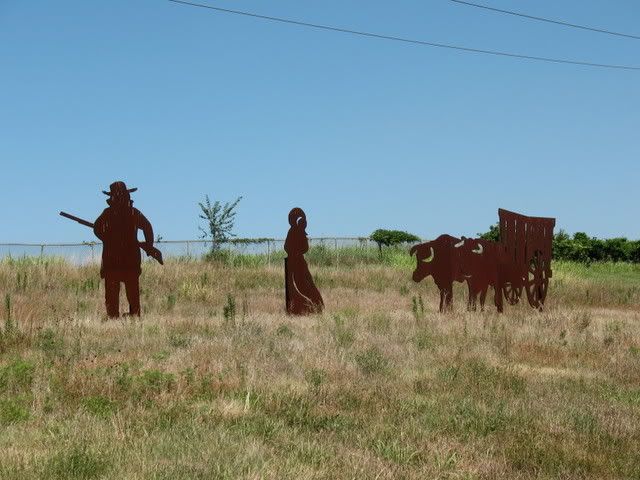 The family on the move. Alone on the prairies. God bless 'em.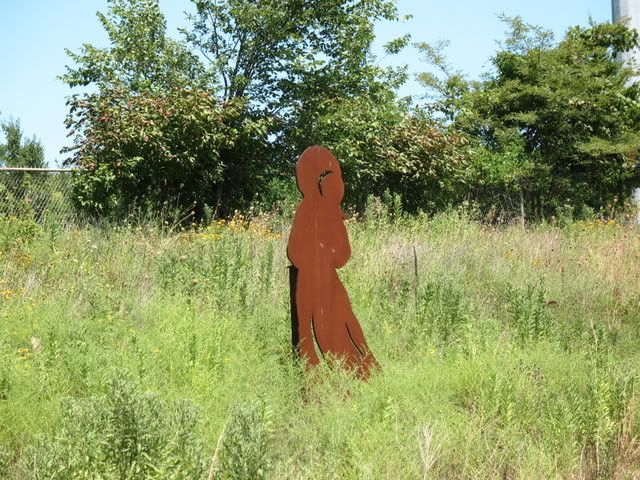 And the women. The poor, lonely women. But they were women of steel. God bless 'em, too.
Be sure to visit My Hats Blog and feel free to contribute your inner hat.