The first Saturday of August I went to the National Bike Rally here locally. Forty thousand other people were there, too. All of them on bikes of one kind or another. As I promised earlier, here are some interesting photos. I couldn't take photos fast enough and surely missed some pretty neat opportunities. So these will have to do.
Beautiful Red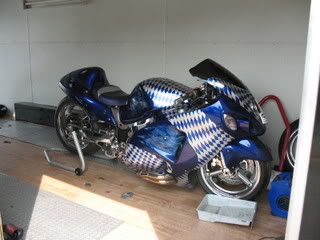 All dressed up; no place to go.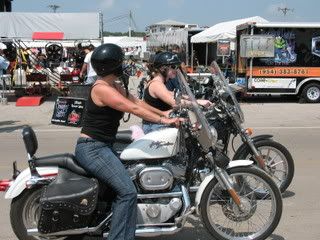 Girls Day Out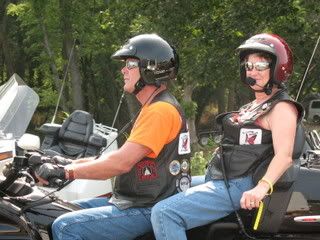 Family Affair
Color!
Beauties. In the green paint are images of nekid ladies.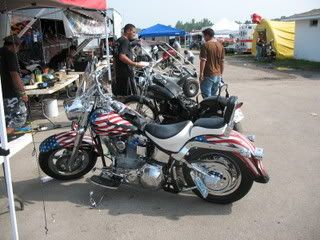 USA! USA!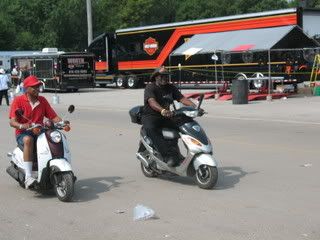 The gentleman in red is over 80 years old. The man in black: "...almost 60."
A convertible motorcycle. Isn't that an oxymoron?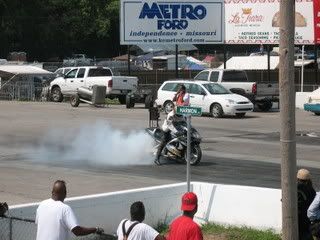 There were drag races. This guy's smokin' his tires first.
I love this photo. I snapped it the instant the "go" light turned green. The wheels are already turning, but the feet haven't come up off the ground yet. I got a good camera!
Kim from Louisiana. She's going onto my Hats blog later. Her husband was nearby. They're great folks from Louisiana.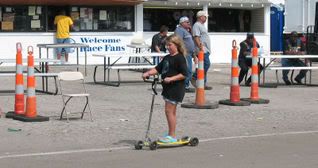 ...and this is how you start out learning to ride a motorcycle. I guess.
Many of these folks went on to Sturgis as soon as this rally was over. I shoulda gone with them.