My First Wife and I had an intimate relationship with a couple of paint brushes on Labor Day Weekend. Part of it was in our dining room.

Ah, the lovely "Before" pictures. Can you say "regular old off-white?"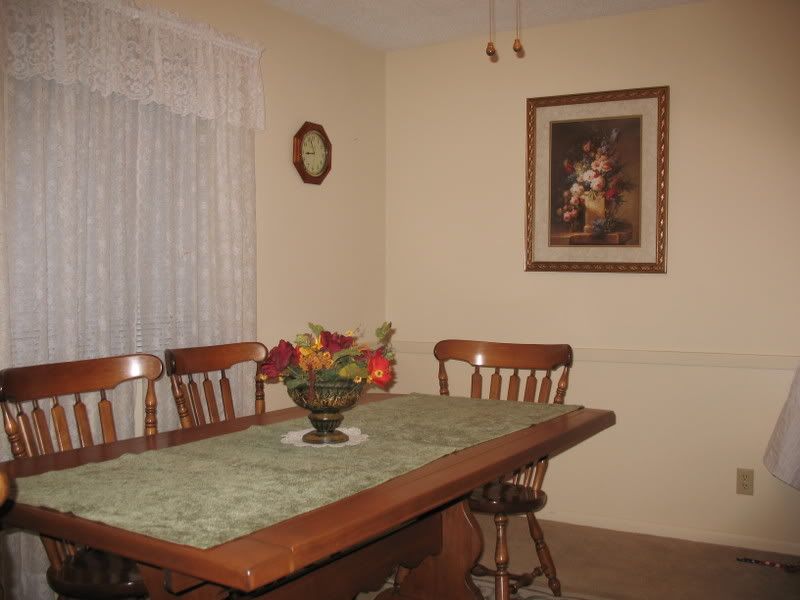 And the "after" pictures.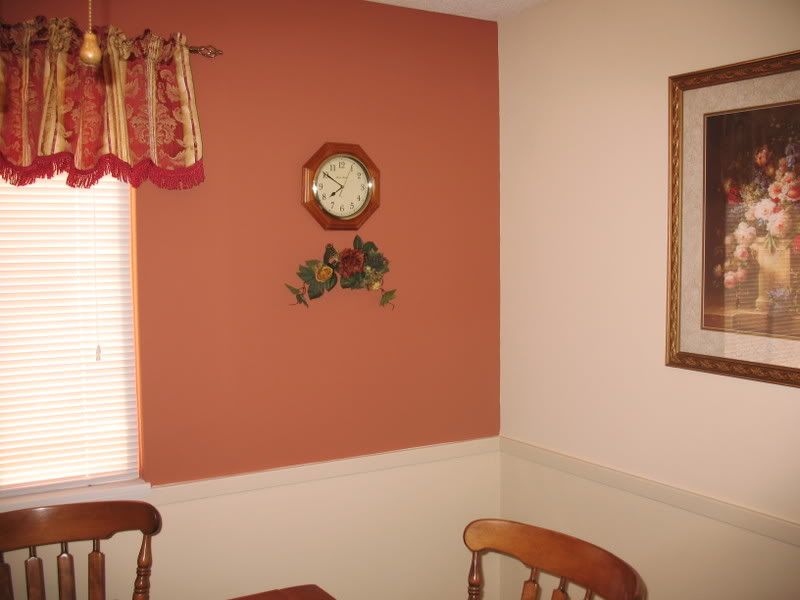 The cool color above the chair rail is called "Clay," as in terra cotta. It's really pretty good looking. We used the second brush to paint one living room wall "Sage Green." It's cool, too.

Remember to visit my Hats blog.