This is Bob. Bob is a trainer. Bob is featured on the TV show, The Biggest Loser. Don't let Bob near me! He looks too much like hard work.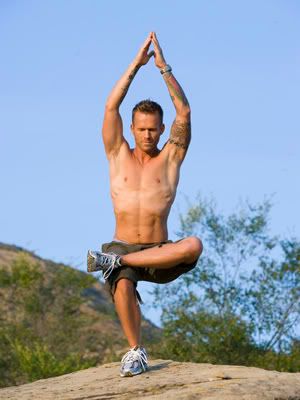 He's not so fancy. I can do that with both feet on the ground!
Disclaimer. I got this photo from the Internet. I don't know who took it. But kudos to whoever owns the copyright on it. Thanks. And may your bulbs always flash.