Sometimes it's worth going to work.
Here's the beauty that greets us just outside our front entrance.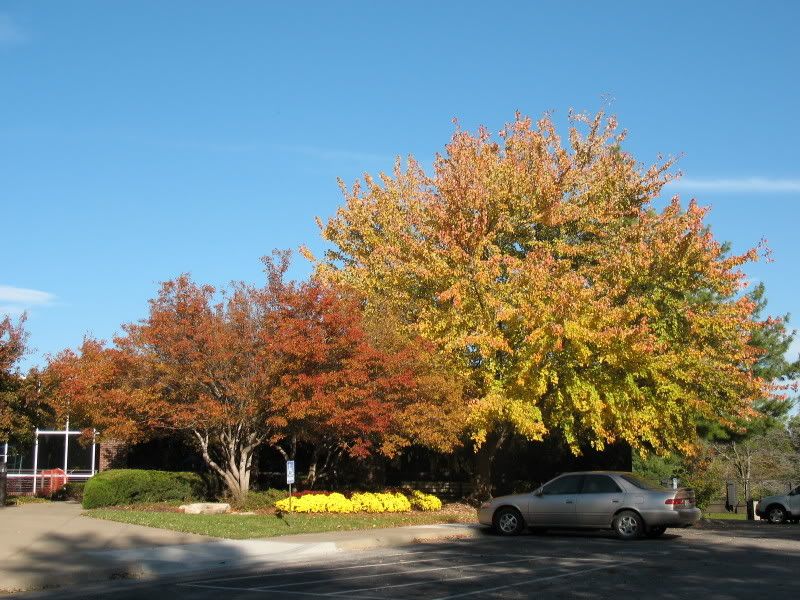 Then, when I take a walk at lunch, I have to endure scenes like this.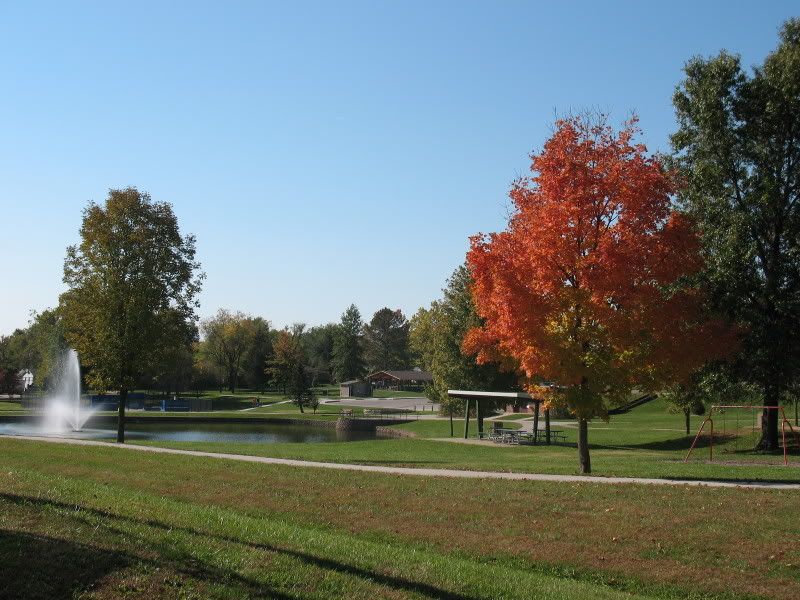 And all day long, I have to put up with this tree just outside my window.
I'm sorry, but the brilliance in these trees is not evident in the pictures.
"Autumn is our second spring, when every leaf is a flower."

—Albert Camus