There is a big and impressive tree just a block from where I work. I took a picture of it last summer and waited...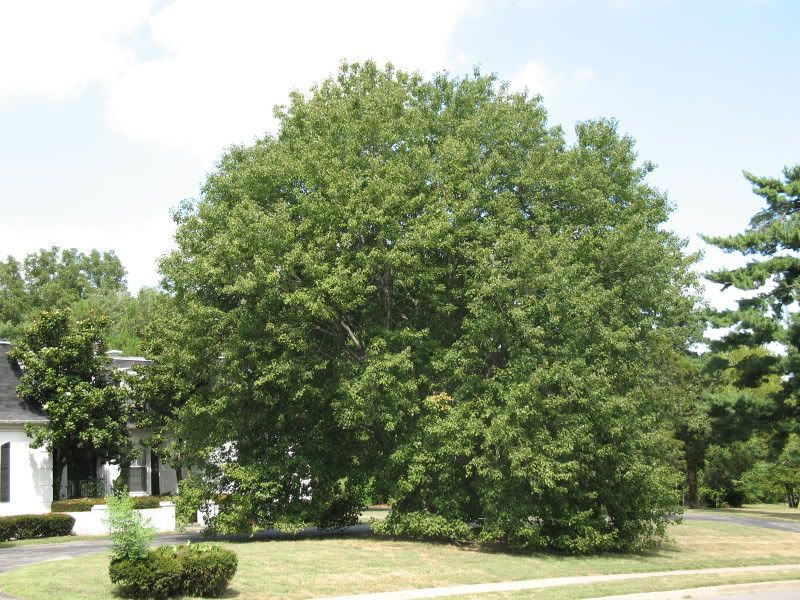 ...till this week. I love this tree.
I think that I shall never see a [picture] lovely as a tree.
(Paraphrased from Joyce Kilmer's famous poem.)

UPDATE
I took this picture at 5:05 p.m., Friday after work. It's the other side of the same tree. No sunligh
t.