Except for church, I spent most of my weekend in one park or another. The weather was wonderful and the colors were beautiful. (The weathercasters are hinting at one more warm weekend, which means even more colors.) I'll forever be grateful for this excellent camera I bought last summer.

Friday evening: South Lake Park in Overland Park, Kansas. I'd be honored if you'd join me next time. It's a pretty place; very popular.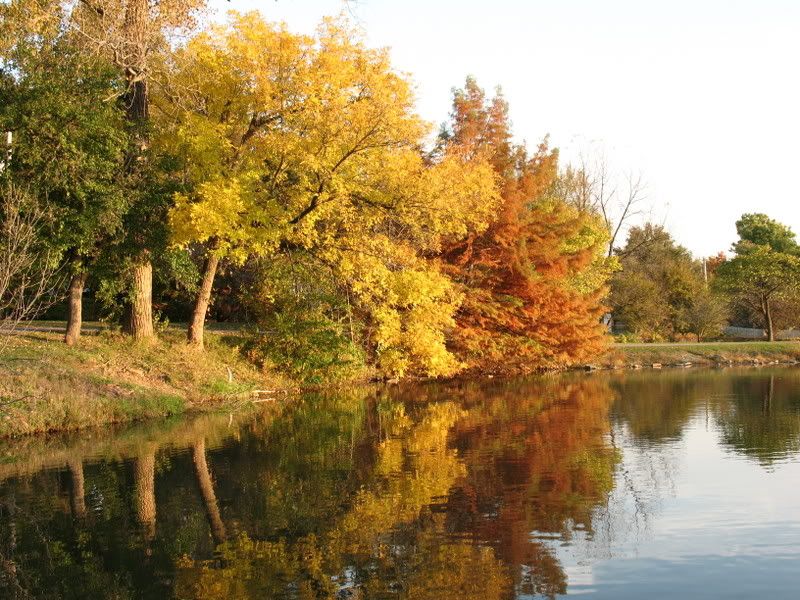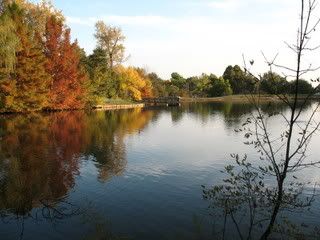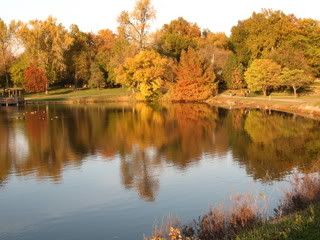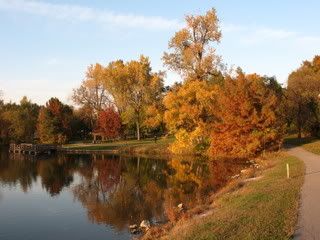 This picture is the same lake taken last July.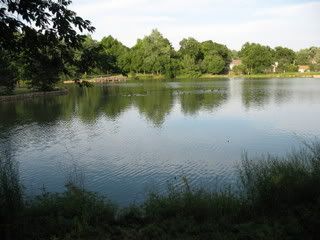 Saturday afternoon:
My First Wife and I had an afternoon delight in

Antioch
Park
in
Merriam, Kansas
.
Pretty pictures and pretty girls on an autumn afternoon.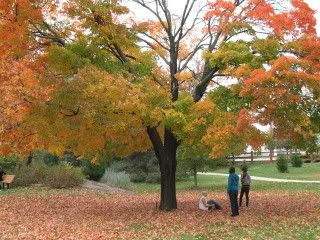 My First Wife decorating a fiery-orange tree. This is an enormous tree; must be 60, 70 feet tall.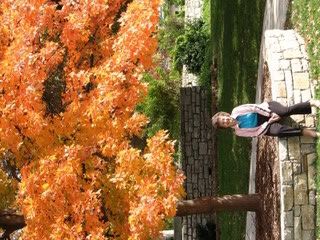 We have all our ducks
—
er, geese
—
in a row.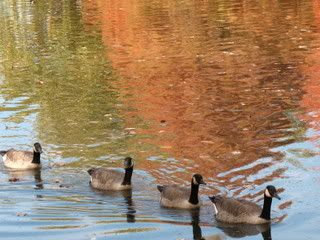 This orange sentinel glows brilliantly in the back of the park.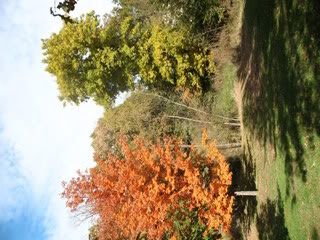 Sunday afternoon: So-Ko-Par Trails Park in Lenexa, Kansas
First, we have to properly frame our subject...

Reflections...and a jig-saw puzzle entry.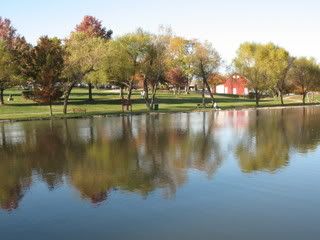 Orange behind the playground...

And along the ever-popular Mill Creek Trail.
Is this the sound of winter...?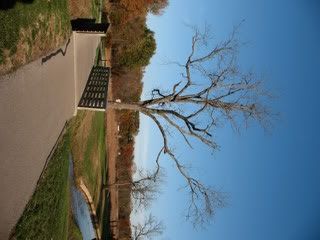 No, it's the sound of the Orange Blossom Special.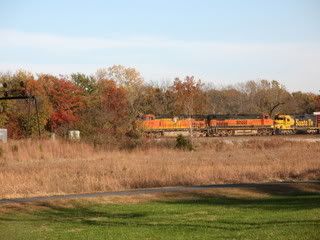 Please visit my Hats blog to see some people I met this weekend.