Folks, just want to let you know that Mr. and Mrs. G had
quadruplets
yesterday morning.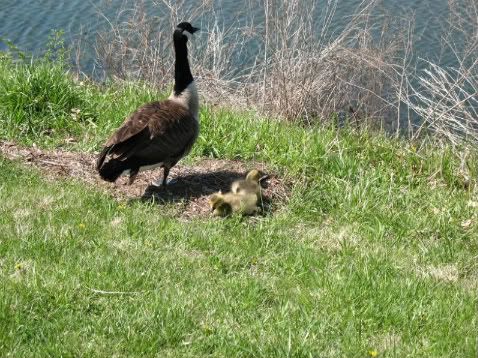 Mother and little ones are doing just fine.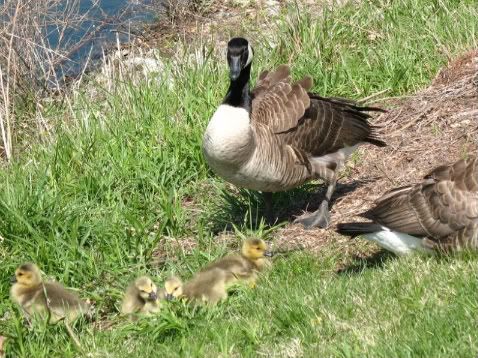 Proud Papa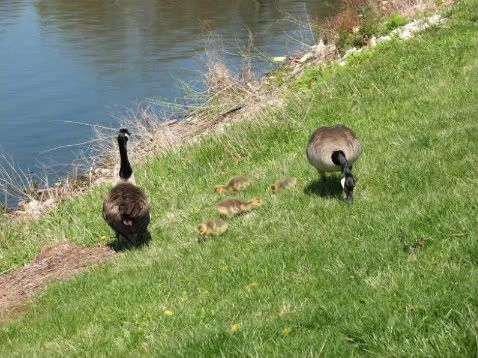 First there was an eating lesson...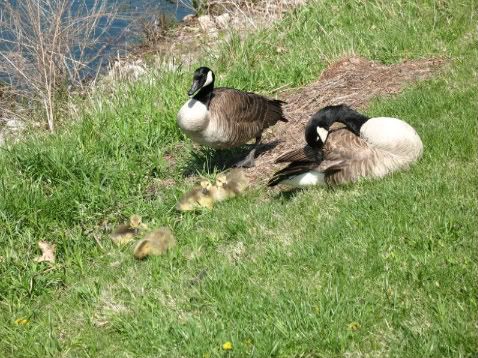 Then there was a preening lesson.

"Hey, pay attention!"
And finally the swimming lesson!
"This is fun!"
"Yeah, I could do this all day!"
"Me, too!"
"Yee-haw!"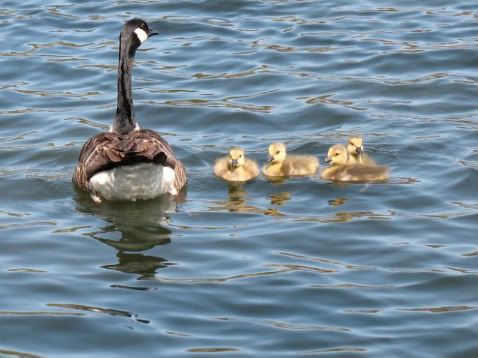 "You're doing great, kids!"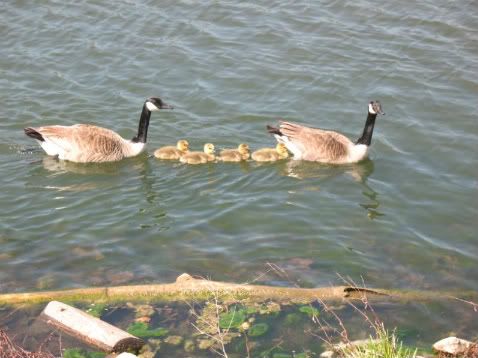 Ah...the family that swims together, stays together.
Stay tuned.